-= VT750C Aero =-
This is my 2004 VT750C Aero. I purchased this bike new off the showroom floor in September of 2005 about two weeks after Hurricane Katrina. I rode it until I purchased the VTX in June of 2006 then it became my wife's bike.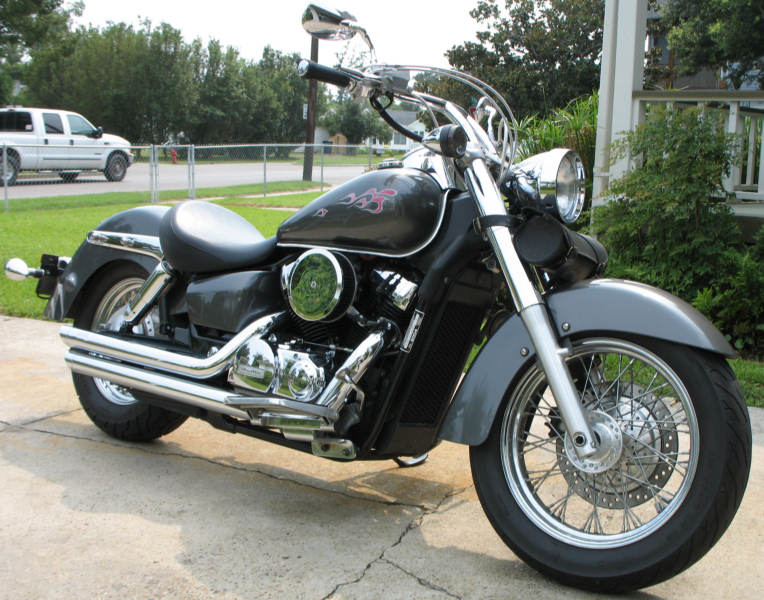 I had the bike painted dark grey shortly after buying it. I hated the original colors of black and "burple." "Burple" is that blueish-purple color and I absolutely hate it. It was the first thing to go. Other changes include:
-Thunder Mfg round style intake
-jetted for intake and pipes
-Cobra "Streetrod Slashdown" exhaust
-MC Enterprises floorboards with heel/toe shifter
-braided clutch, throttle, and brake lines
-Easy Brackets removable saddlebags
-LED lighting throughout with run/turn/brake controller
-turn signals relocated to license plate to clear saddlebags
-Cruiser Performance "T-Bars"
-VTX mirrors and front turn signals
-painted gloss black engine
-Barnett clutch and springs
-aftermarket clutch and brake levers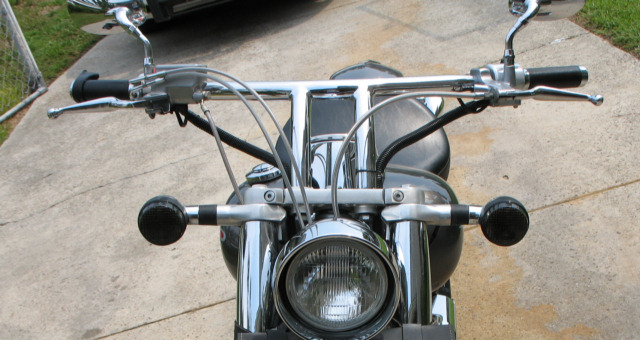 I used the VTX turn signal mounts and mounted the stock VT750 turn signals to them. A little fancy wiring and they work fine and look a whole lot better than the original mounting.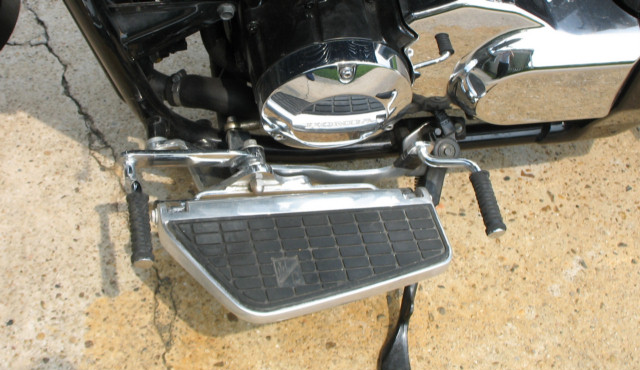 MC Enterprises heel/toe shifter. A welcome addition. Now you can ride without scuffing up your fancy boots.