2003 Harley Davidson VRSCA (V-Rod)
100th Anniversary Edition
In 2009 I decided to sell my VTX1800 which I had been riding for several years. Although I enjoyed the bike, I wanted something that had stock wheels/tires and stock suspension to travel on. I researched bikes for a bit and narrowed it down to a few models I liked. I came across this bike for a good deal on Ebay and purchased it.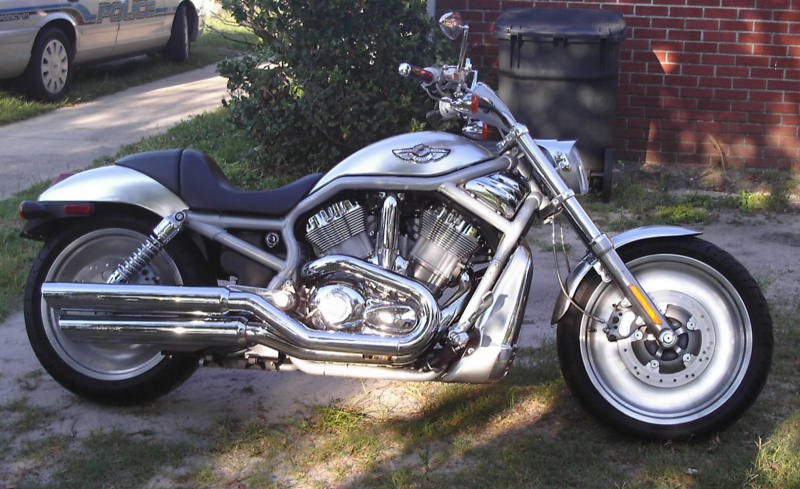 The 100th Anniversay Edition VRSCA comes unpainted. They have polished aluminum body tins with a silver frame.
Modifications include:
-"Topless" intake with K&N air filter
-Stage I ECM reflash
-PCMIII USB fuel computer
-Screamin' Eagle slip-on exhaust
-a bunch of misc. chrome pieces added
The V-Rod is a fun bike weighing in at about 650 lbs. with a 9000 RPM redline. I use this bike for everyday riding and traveling so I added saddlebags. My main complaint is the 3 gallon gas tank. Newer model V-Rods come from the facotry with a bigger tank but you have to buy an aftermarket tank (V-Mod.com) to increase the older bikes fuel capacity.