Lorna's 2006 CBR600RR
This bike was purchased February 2008 from A&B Cycles in Mobile, AL.
This was Lorna's Valentine's Day present. I searched online for awhile but was unable to find any decent sportbikes in the area or even close. I called around locally and found this one.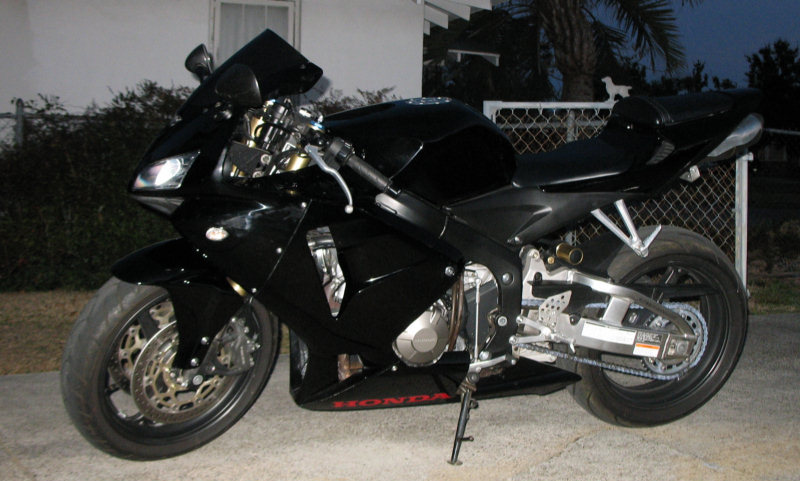 This bike was pretty much stock. The previous owner had put an undertail kit and flush mount turn signals with an integrated rear taillight on the bike. Other than that, it was stock. I removed the Honda emblems and CBR badges from the bike. The windshield was painted black to match the bike. At the time of purchase it had 4016 miles on the bike.